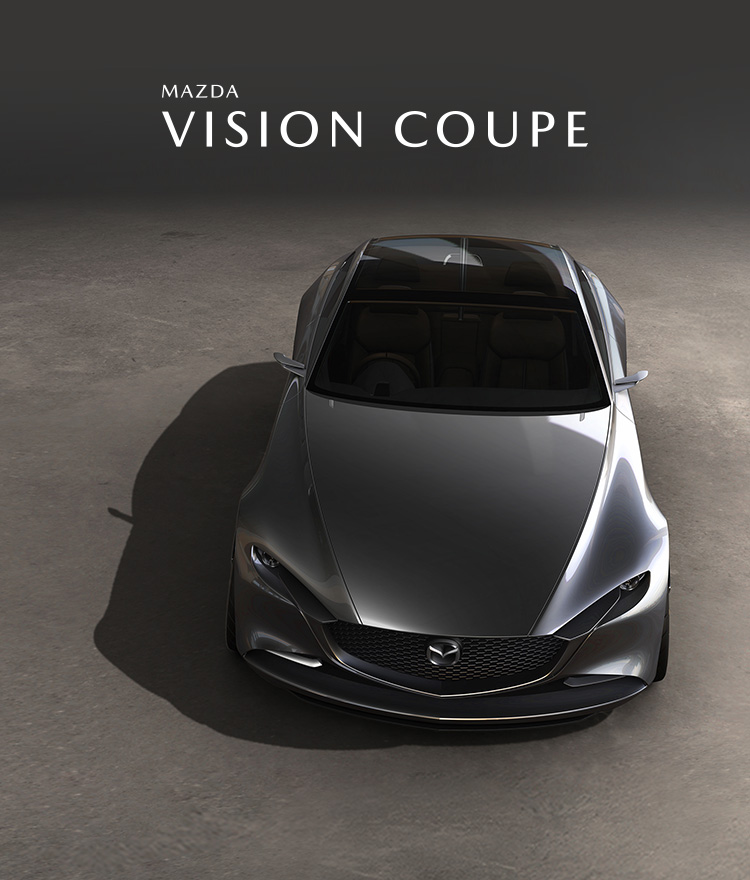 NEXT-GENERATION DESIGN
Since 2010, Mazda has striven to create cars that embody the dynamic beauty of life through application of its Kodo—Soul of Motion design philosophy. "Breathing Life Into The Car" This is our philosophy—an all-encompassing vision that we intend to carry forward and develop into the future as an ongoing tradition. We will need to develop our aesthetic style still further if we are to continue these values into the future. For the coming generation of Mazda vehicles, we will pursue the expression of a "new elegance" based on Japanese aesthetic sensibilities.
Here, the word "elegance" implies a beauty that is subtle and restrained yet rich and abundant. Within its conveyed impression of dignified tension, next-generation design also allows people to sense a hint of warmth and seductiveness. This is the image of "elegance" Mazda wishes to express in its car designs.
Japanese aesthetics call for a delicate sense of balance rather than a show of ostentation. For this reason, next-generation design aims to breathe life into cars with a "less is more" aesthetic. Eliminating all but the truly essential elements creates precious blank spaces surrounding simple forms. To these, Mazda applies effective use of light and shadow to create subtle details and achieve the desired result.
With next-generation design, Mazda is reinterpreting the very essence of Japanese aesthetics and its subtle beauty, which has been cultivated since ancient times. The goal is to create an elegant and refined atmosphere with a sense of vitality that makes Mazda cars come truly alive.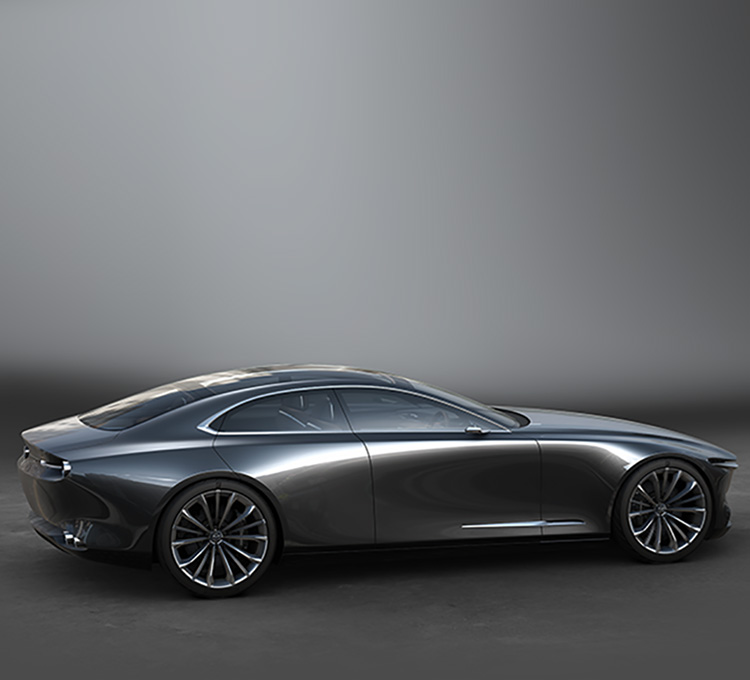 MAZDA VISION COUPE
The Mazda Vision Coupe perfectly embodies the elegant and refined atmosphere that is the target of next-generation Mazda design.
Within the flowing 4-door coupe configuration the strikingly beautiful silhouette gives stirring visual expression to the vehicle's high performance, while the sculpted athletic form is free of all fussy or unnecessary elements, a key factor in Mazda's minimalist design approach.
Strong highlights on the shoulders contrast with continuously changing reflections on the body sides to express a new sense of controlled vitality, giving rise to a uniquely Mazda sense of elegance derived from Japanese aesthetics.
The Vision Coupe sets the stage for the introduction of Mazda's eye-catching, further evolved Kodo design.
MAZDA VISION COUPE

GALLERY