Chapter 1
Foundation of company - Shift from cork to machining business
1920
Jan.
Toyo Cork Kogyo Co. Ltd. is founded
Feb.
Shinpachi Kaizuka becomes the first president
Jun.
Headquarters and factory of the company move from Nakajimashinmachi to Yoshijima in Hiroshima
1922
Jul.
Production of compressed cork board begins
Dec.
Osaka office is established
1924
Feb.
Tokyo office is established
1925
Dec.
Factory fire burns 70% of the equipment resulting in production suspension
1927
Sep.
Company is renamed to Toyo Kogyo Co., Ltd.
1928
Jul.
Company symbol mark is trademarked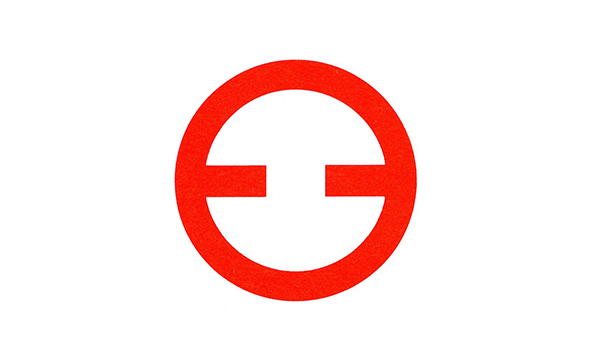 1929
Apr.
Production of tooling machines begins
Nov.
Prototype 250cc two-stroke engine for motorcycle is completed
1930
Oct.
Company-built motorcycles win the auto race of Hiroshima's Shokon-sai (memorial service for the war dead)
fall
Prototype of the three-wheel truck is completed
1931
May
Shitagau Noguchi, president of Nihon Chisso Hiryo Company, takes up the position of Director
Location of the headquarters is registered in Shinchi, Fuchu-mura, Aki-gun
Jul.
Mazda enters an exclusive agency agreement with Mitsubishi Corporation in terms of three-wheel trucks and other models
Oct.
Production of three-wheel truck, Mazda-go, type DA begins
1932
Three-wheel trucks are exported to Dalian, Fengtian, Qingdao for the first time
1934
Jan.
Starts sale of three-wheel truck type DC
Production of tooling machines and air compressors begins
Mar.
Mazda is registered as a trademark
1935
Oct.
First shipment of rock drills to Choshinko hydropower company (Korea) is made
Production and sales of gauge blocks begin
Nov.
Nagoya office is established
Dec.
Starts sale of three-wheel truck Type KC36
1936
Jan.
Mazda enters an exclusive agency agreement with Nicchitsu Kayaku Hanbai in terms of sales of rock drills
Apr.
A caravan of three-wheel trucks travels 2,700km from Kagoshima to Tokyo as part of an advertising campaign
Aug.
Sales agreement with Mitsubishi for sales in Japan is canceled
Sep.
Monthly installment plan for three-wheel truck sales is introduced
1937
Apr.
Advertisement flight for Mazda during the send-off ceremony of Asahi Shimbun newspaper's plane, Kamikaze-go, which was setting off for a historical flight from Asia to Europe
Dec.
Production of parts for the Type 38 rifle and Type 92 carbine begins
1938
Jan.
Mazda is designated as a plant collectively controlled by the army and the navy under the Military Industry and Mobilization Act
May
Starts sale of three-wheel truck Type GA, "Green Panel"
1939
Feb.
Production of Type 97 motorcycle with a side car begins
1940
May
Prototype of a small four-wheel passenger car is built
1941
Feb.
Ministry of Commerce and Industry orders Mazda to build wartime standard three-wheel truck
Apr.
Construction of small arms factory in Head Office district is completed
Dec.
Mazda's three-wheel truck equipped with an acetylene gas generator receives the best rating in Ministry of Commerce and Industry's performance test
1943
Jan.
Mazda becomes a licensed maker of manufacturing equipment (rock drills)
Mazda becomes a licensed machine tool manufacturer
Oct.
Mazda becomes a licensed general-purpose tool manufacturer
1944
Jan.
Arms and machine tools departments are designated to manufacture munitions by ministers in charge of army, navy and military goods
Apr.
Rock drills, airplane engine parts and automobile departments are also designated to manufacture munitions
Jul.
Establishment of Toyo Cork Manufacturing Corp. by joint investment with Uchiyama Cork Kogyosho
1945
Aug.
About 200 employees involved in the building removal work in the city of Hiroshima fell victim to the atomic bombing
Designations to manufacture munitions are canceled
Mazda lends part of its company buildings to Hiroshima Prefecture to house all of its government departments in
Nov.
Conversion of production plants from three-wheel trucks, rock drills and machine tools to civilian production is approved
Dec.
Resumes production of three-wheel trucks